DARTS is currently hiring Drivers. If you are interested in joining our team, please email info@dartstransit.com . If you do not have access to email, please ask a DARTS reservationist to assist you.
Information
---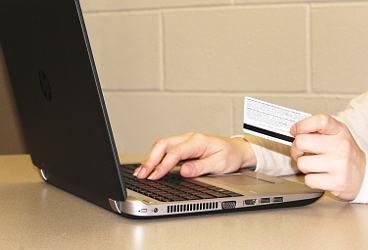 Fares
Fare changes
Take a look at the new fare prices. View them using the "More info" link below.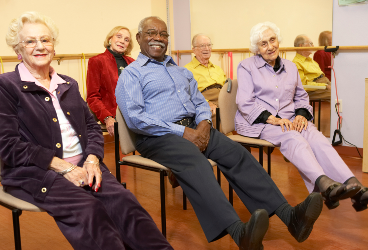 Online Services
For Passengers and Common Locations.
Contact DARTS to access online services for passengers and common locations.
Online Services
---
This application shows the approximate location of your vehicle up to 30 minutes prior to your negotiated time.
Our Clients can pay their invoices online using debit or credit. The payments are processed by Moneris using the latest security technologies.
Use our online tools to book a trip or cancel an already booked one.
Passengers who access our services on a regular basis are able to send requests to create, modify and delete subscriptions.
Contact Passenger Services and sign up to receive a phone call 10 minutes prior to your vehicle's arrival time.
Management staff and subcontractors can access other solutions designed to improve the quality of service.
Take one of our quizzes designed to test your knowledge of our services.
Please contact DARTS for your lost and found questions.
DARTS is a non-profit, charitable organization that provides specialized transit service in Hamilton.

DARTS is a door-to-door transportation service employing wheelchair accessible buses, vans, MVs and contracted taxi services when appropriate. DARTS works under contract to Accessible Transportation Services (ATS), a department of the Hamilton Street Railway (HSR). ATS is responsible for the overall delivery of specialized transit services to the citizens of Hamilton and registration for DARTS must be made through ATS. DARTS service is available to persons with disabilities who are unable to access regular transit service. The service is also available to qualified residents of other municipalities while they are visiting the City of Hamilton.

DARTS is a shared ride service. Working together will make the shared ride service successful.


---
Vision Statement:
DARTS is a leader in providing specialized transit for a safe and accessible community.
Mission Statement:
DARTS is committed to providing a safe, high-quality, cost effective and customer-focused accessible transportation service.
"I am calling to give a real big thumbs up and applause to dispatch. They go above and beyond for people."
"A driver picked up my 87 year old neighbour today and she was wonderful and so incredibly sensitive to my neighbours needs. She made me smile in her kindness and I thank her for being so nice."
"I absolutely love this new website. I just used it for cancelling some trips. The information is clear and the site is easy to use. Great job!"
"My driver was so kind and patient.  He escorted me to the vehicle, helped me get in and made sure I was safely seated."
"I just want to thank every single driver who has ever picked up my mother, who is 89 with Alzheimer's.  They have been so kind and helpful.  I just want you to know how wonderful your service is and we are so fortunate to have you."
"The vehicle I had today was absolutely immaculate. It just shined both inside and out!"
"I want to thank the driver who saved my life. When he arrived, I had a massive heart attack and the driver called EMS and saved my life!"
"A heartfelt thank you to the staff of DARTS who work so hard to schedule, pick up, deliver and return loved ones to their destinations."
"I just want to tell you that this service is a gift, a true gift. I would love my review to be posted on your website letting others know just how wonderful your service is! From the people that answer the phone, to the ones who schedule the rides right up to the drivers on street...what an amazing service this is!"
Contact Us
---
We would like to hear from you!
Please contact DARTS to give us feedback on our service.
You can reach us by email at: info@dartstransit.com
or click below for more details.
DARTS is a non-for-profit paratransit service, governed by a volunteer board of directors, ex-officio members of Public Works, and Council.
Careers
---
DARTS regularly hires for several positions. Drivers, Cleaners, Logistic Specialists and more. If interested, please submit a resume. We will keep resumes on file for 6 months. All submissions will be considered, but only applicants with relevant qualifications will be contacted for an interview.